Dark Skies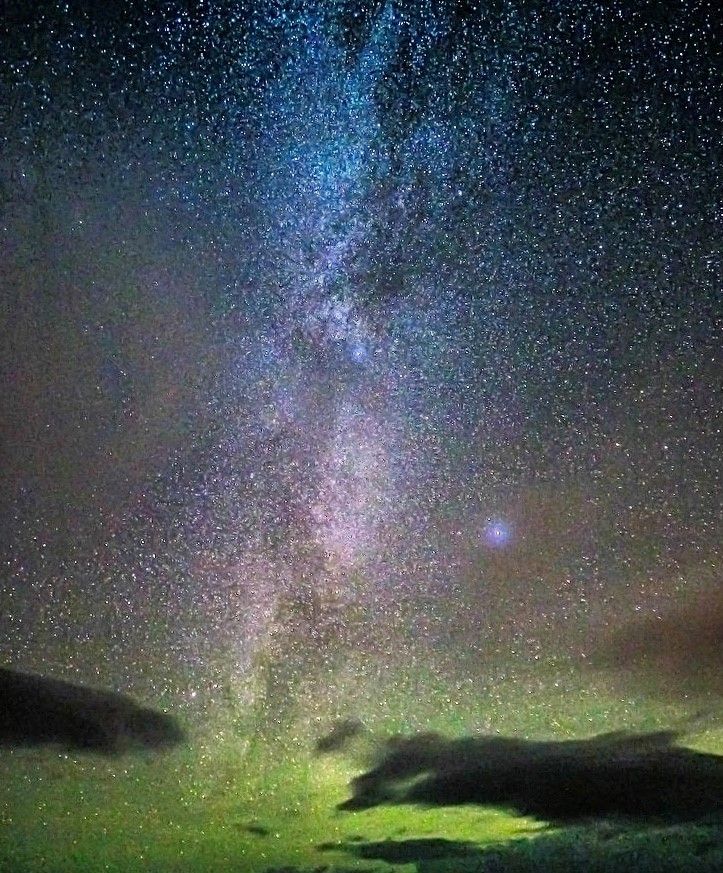 Gigha residents and the visitors who come to the island know all about its beautiful landscape - silver beaches and beautiful bays, clear green seas, stunning views and amazing sunsets. But Gigha also has another gem - its beautiful night sky. 77% of the UK population are unable to even see the Milky Way due to light pollution but Gigha's view of our galaxy is unrivalled, for, unlike the majority of the country, Gigha's night time sky is of a very high quality.
Gigha community stargazing event
The unique characteristics of Gigha's night sky should be valued and protected and with
that in mind a free community stargazing event has been organised for November 26th 2019. The backup date will be Thursday November 28.
Weather permitting the event will feature:
6.30pm:Wave at the astronauts aboard the International Space Station from the airstrip.
7.30pm: Audiovisual information session in the village hall about a proposal for a internationally recognised Dark Sky Discovery Site on Gigha and also find out why it is important to protect our night sky.
8.00pm: Stargazing from the airstrip - spot the constellations, find the north star, perhaps see a meteor streak across the sky, marvel at the Milky Way and more.
If you plan to take part in the two outside events please dress warmly and for the 8pm session bring a hot drink and binoculars if you have them. Torches should be kept to the minimum (red light torches are best). If both nights are clouded over then the information session only will take place in the village hall on November 28 at 7.30pm
Photo and information provided by Keith Wilson and Kenny Wilson.
Up to top of page